Australian Native Forests to Blossoming Botanical Gardens
Enjoy the process of your choosing your tree. Natives attract wildlife and create habitats while Europeans can bring colour to the world the same way your loved one brought colour to yours. Select the location that is suitable for you.
Become a tree of your choice
Choose from Australian Natives to Blossoming Botanical Flowering Trees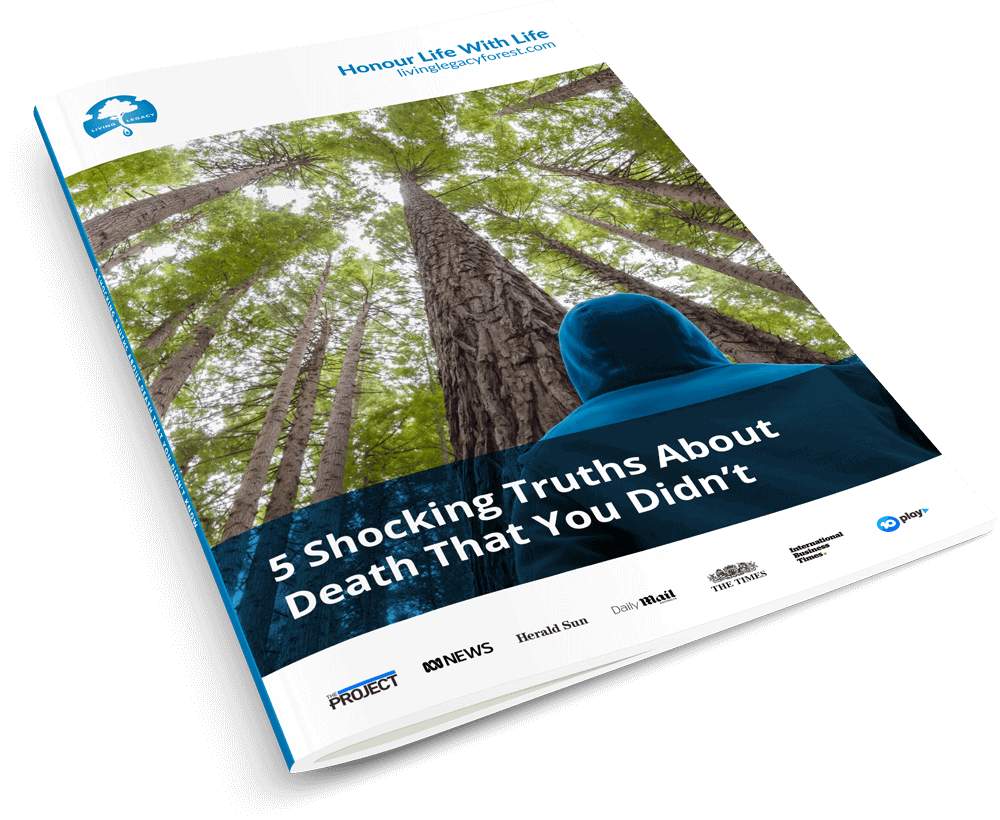 5 Facts Everyone Should Know About Death
This free guide exposes some hidden costs that you didn't know about traditional funerals and what the environmental impact is going to be for the planet if we continue to bury people on this current trajectory.