The Living Legacy Treatment & Memorial Trees
The science / behind the scenes
Choosing & planting your "Living Legacy" memorial tree lets you create a personal and fitting tribute for family, friends & future generations to come.
Scattering ashes is an idea many of us find appealing, yet human ashes in their untreated form have extremely high levels of salt and phosphorus and are harmful to ecosystems. To be 'scattered' alongside living plants your ashes need to be treated. We use the Living Legacy Formula, which transforms ashes into nutrients that help trees grow.
Our technology doesn't just detoxify the harmful nature of ash, it restores the essential soil biology  that enables the soil and the tree to exchange energy and create new life. 
The Living Legacy formula is proven to work on a wide range of soil types and a broad range of  Australian native and exotic European memorial trees.  Our treatment promotes an environmentally preferable solution to the burial of cremated loved  ones.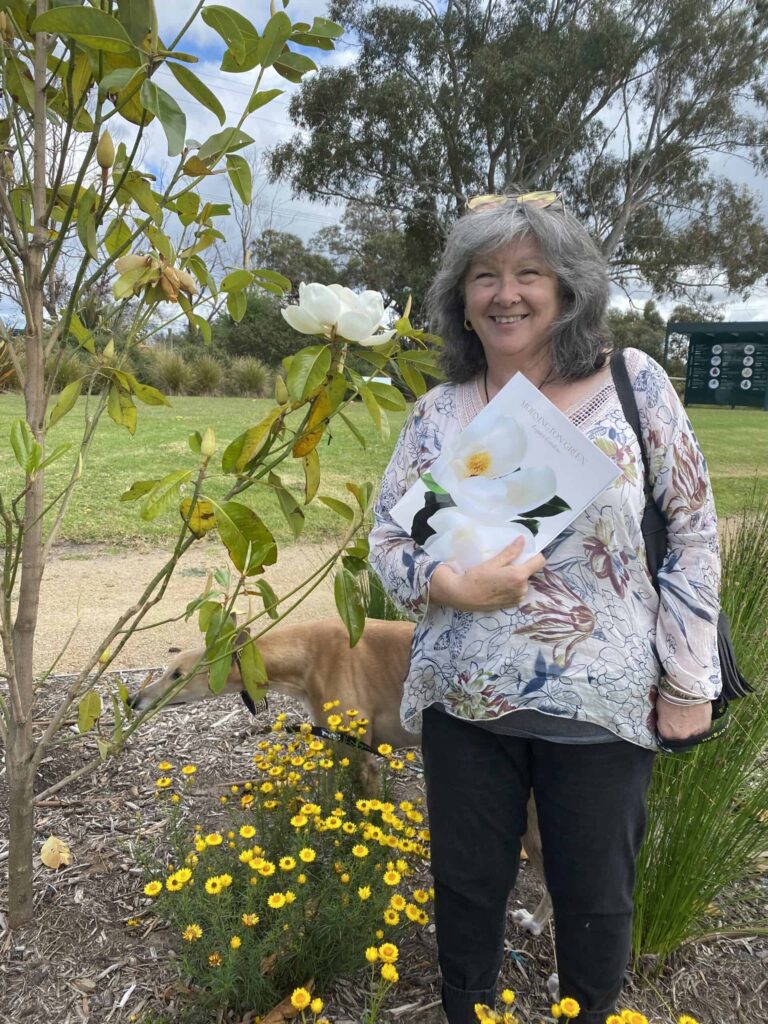 Become a tree of your choice
To create this vision of Living Legacy Forests & Memorial Gardens we have worked with leading local horticulturalists to evaluate all aspects of our chosen sites& choose just the right species of trees that will thrive in each unique location.
This means that you can:
Choose from one our select Living Legacy Forest & Garden locations.
Choose from around 16+ different species of european and native trees. 
Plant advanced trees with success (trees are between 1 and 2 metres tall)
Infuse more than one person's ashes in the same tree. In fact, you can create your own family tree.
Have a healthy tree that will thrive for it's natural lifetime, in the perfect location that becomes part of creating a beautifulplace for future generations to enjoy.
In perpetuity your tree live in a Living Legacy Memorial Forest or Garden and your memory lives on.
What is a tree planting ceremony?
Choose to be part of your own tree-planting day, or it's something you can do for the ashes of loved ones – the perfect opportunity to rest your loved ones ashes.
Treated vs Untreated Ashes
We have perfected the treatment of ash to create living molecules so a person's energy can live on  through trees. 
Through your tree's seeds and seedlings, your lineage will live well beyond the lifespan of the  original tree. 
Industry leaders such as the Greater Metropolitan Cemeteries Trust (GMCT), Northern Cemeteries  in NSW, City of Brisbane, Tobin Brothers and Chapter House adopt Living Legacy as the best  practice standard for sustainable memorials. 
Untreated cremation ashes are proven to be harmful to soil and tree health due to their high pH  and salt content. 
These images exhibit the typical results of untreated cremated remains on tree health with 90% of  the saplings dying within 14 days.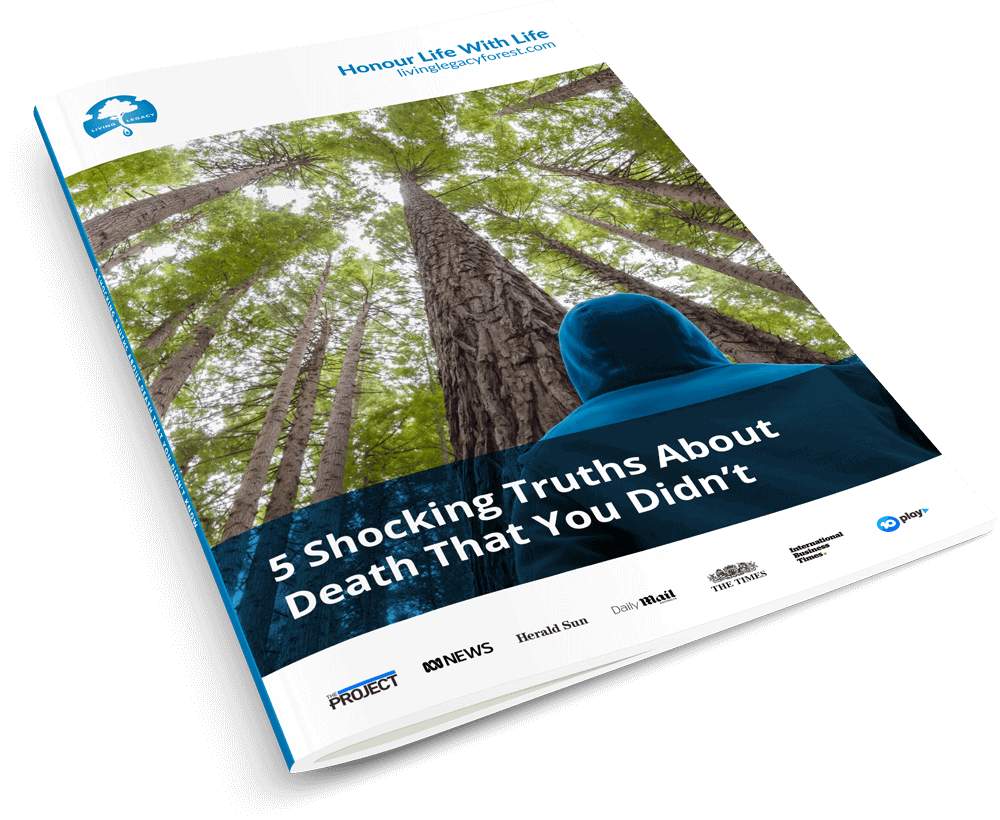 5 Facts Everyone Should Know About Death
This free guide exposes some hidden costs that you didn't know about traditional funerals and what the environmental impact is going to be for the planet if we continue to bury people on this current trajectory.
Become a Living Legacy Tree