For Marian Osborn's loved ones, it was a poetic way to honour the lifeblood of the family.
For the first time in Melbourne's west, a person's scientifically transformed cremated remains have been infused into the root ball of a tree for planting at a cemetery.
Marian's "Living Legacy" memorial tree at Altona Memorial Park is the culmination of three years work by the Greater Metropolitan Cemeteries Trust and biotech firm Living Legacy Forest, founded in Melbourne five years ago.
Marian's husband, retired mathematician and physicist Don Osborn, said she had, in a way, been immortalised and was generating new life.
"Our family wanted to recognise Marian's love for the environment and gardening," he said.
"The tree will have its own ecosystem and will help sustain local fauna, all under the big open skies of the west she loved so much."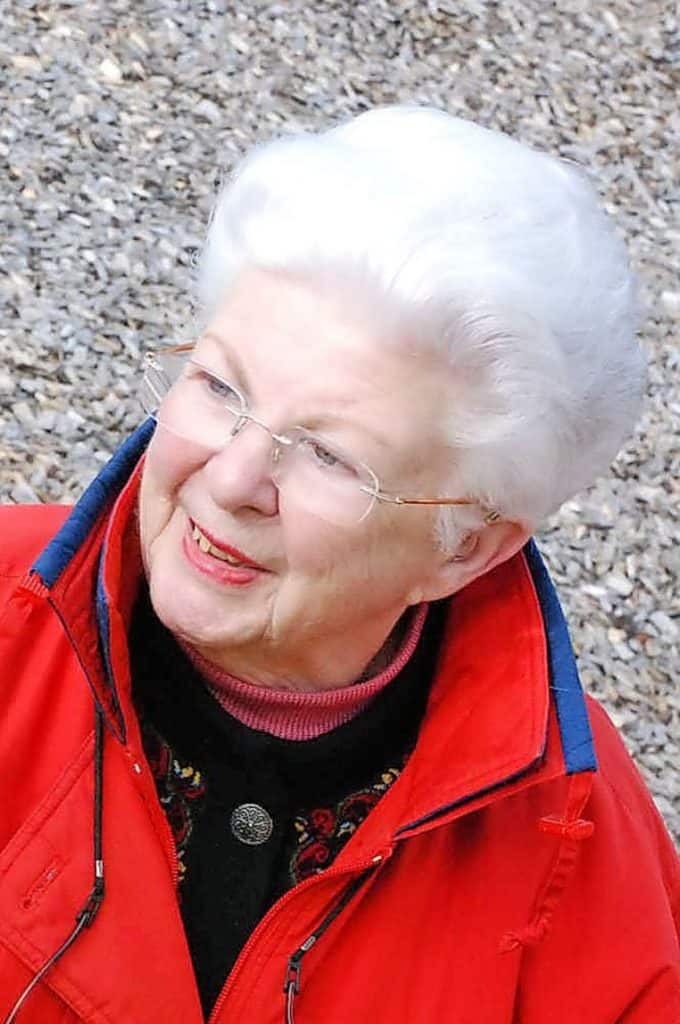 Trust chief executive Jacqui Weatherill said that unlike untreated cremated remains, which were toxic to tree roots, Living Legacy Forest's patented technology transformed cremated remains into micro-nutrients.
"The process provides sustained energy to the tree for seven years," she said.
Also important to the Osborns is that other family members will have the option of having their treated cremated remains inserted into the area around the tree base.
Marian's youngest daughter, Elaine Osborn, said the family had stumbled across the option by chance.
"From my perspective, the thing that I think both dad and I enjoyed about the thought of her becoming a tree … is that law of thermodynamics – that matter can't be created or destroyed, it just transforms," she said.
"I think about the tree and I can almost picture her cellular level being taken up by the roots and travelling up the tree.
"And being an environmental scientist, understanding how trees work, actually understanding that those nutrients flow through the lifeblood of the tree as a fact.
"That's what we were driving at with the whole poetic nature of it and especially because we chose the bloodwood [tree] – it's kind of like her blood is now the blood of the tree.
"It means that in some way she's continuing to live – and that's a pretty cool thing."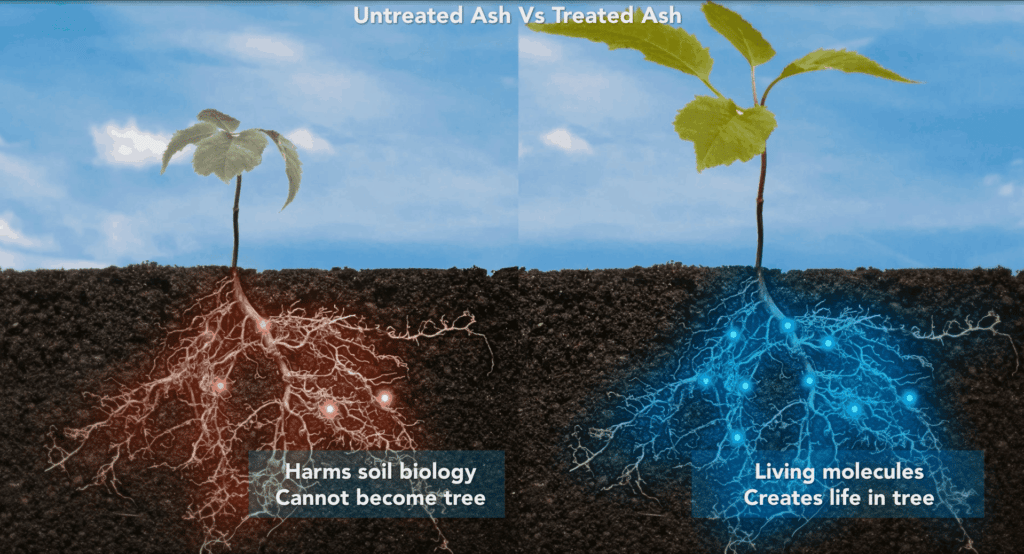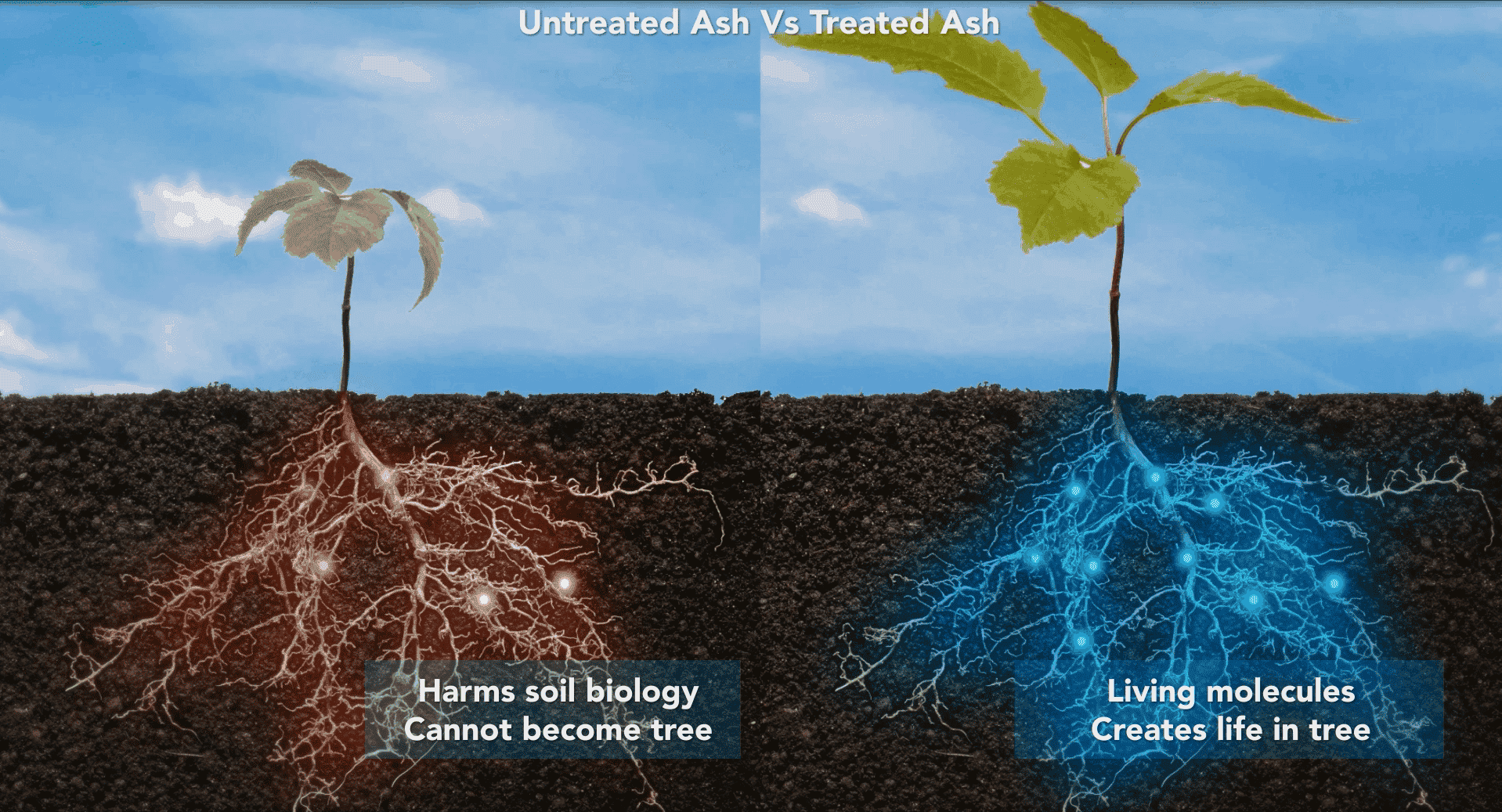 Living Legacy Forest founder Warren Roberts said the trees represented a fundamental shift.
"People can connect to what life created as opposed to what was lost," he said.
"Legacy Trees can be a bridge from grief to growth."
Ms Osborn said it had appealed to the family that the trees allowed humans to leave no environmental footprint.
"From my perspective, it's just a no brainer in the fact that you've got this opportunity to virtually carbon-offset your existence on the planet, add another couple of hundred trees and be a living memorial," she said.
"In terms of conservation of space and giving something back to the planet … and creating something beautiful out of something which is not so nice – losing your mum – it was the best possible option for us. Certainly for us, it reflects the family's ethos."
Click here to see the related article.