Wellington Dam Legacy Forest, WA
Stand tall among the giant Jarrah's of the Wellington Dam Legacy Forest and and be part of a community creating a tranquil forest at Wellington Dam. Instead of visiting a grave to mourn, family can visit your tree and connect with the beauty your life created.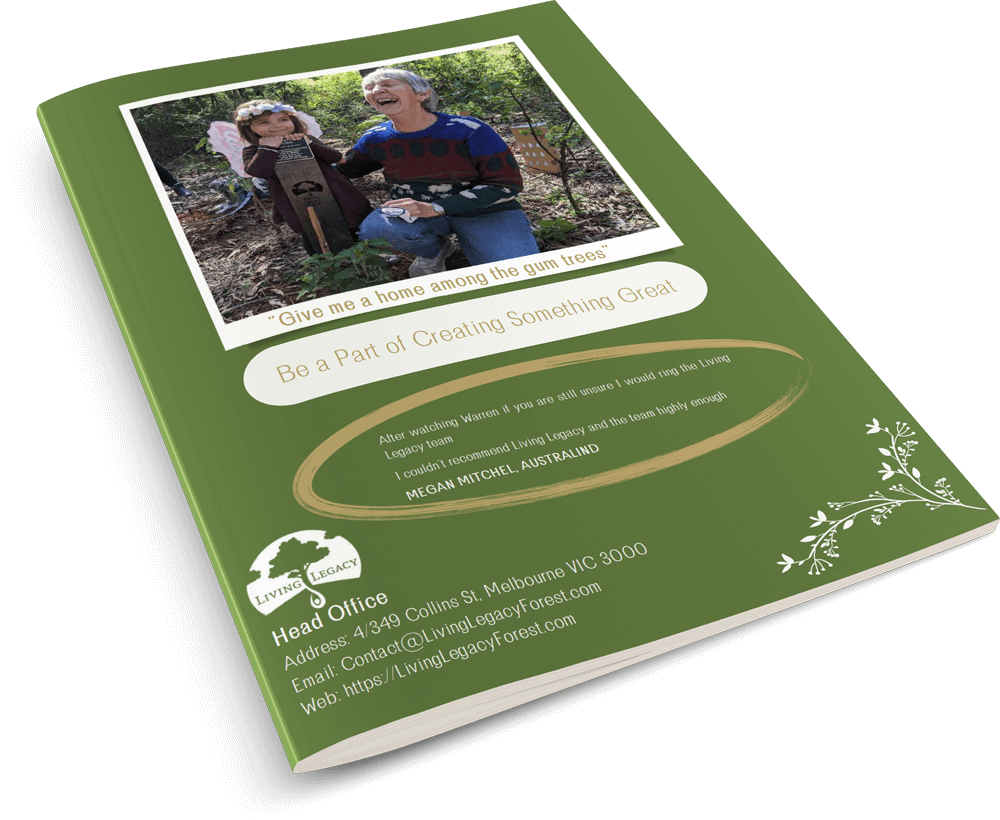 Leave a legacy that lives on​
Many families choose cremation in order to be able to scatter ashes in a special and meaningful location. Over time however, such significant places may change through circumstances including family relocation, land ownership issues and developments.
As an alternative to scattering ashes, you can now plant a living landmark where friends and family can celebrate a loved one's circle of life. We can return ashes to the earth without causing harm. Our organic process gradually transforms the ashes into nutrients that help trees grow.
Some families like to choose a tree that flowers on their loved one's birthday, others choose a tree that symbolises other special memories. Those trees create seeds and seedlings, so their legacy continues to live on.
Resting your loved one in nature
When you choose Wellington Dam as your final resting place, you will be creating a lasting legacy. Choose to plant your tree today and come back whenever you're down south for a walk amongst the forest and watch your tree grow in the tranquil surroundings.
No
Lease
Annual Fees
Future Fees
Pre-Planning relieves the heavy burden for all
You're in control of your final resting place
Choosing a Legacy Tree is giving back
We are happy to answer any questions you have. Simply register your details below and we will get a Legacy Planner to give you a call you back to discuss your available options.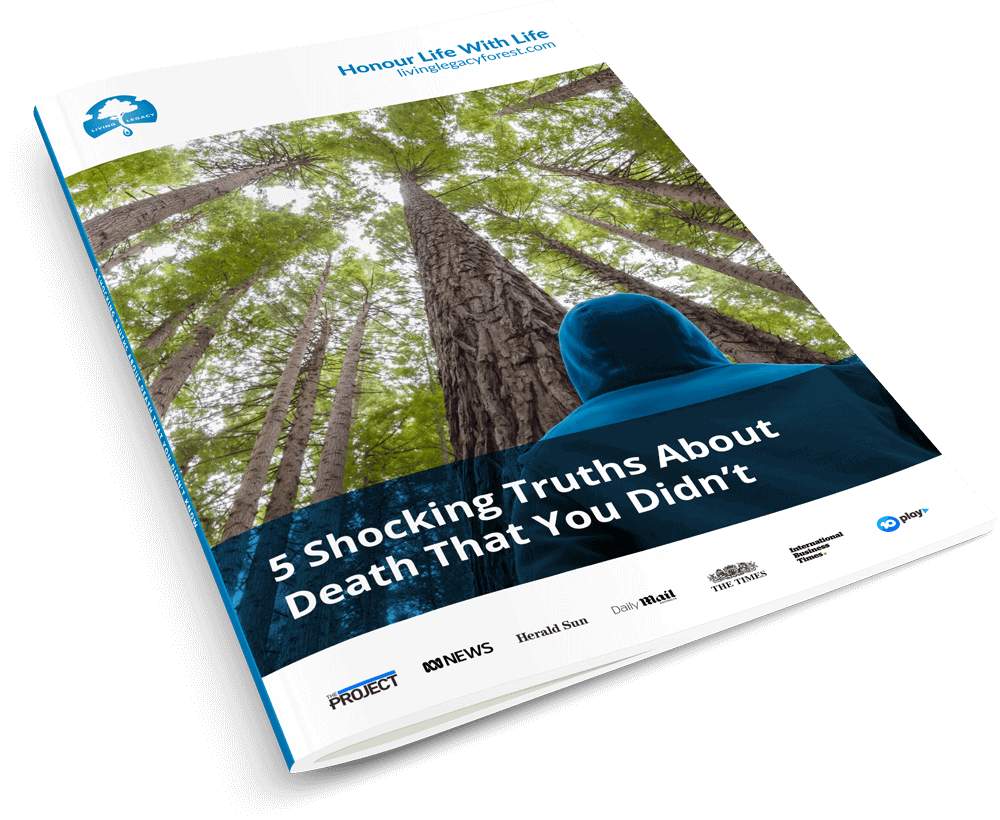 5 Shocking Truths About Death That You Didn't Know
This free guide exposes some hidden costs that you didn't know about traditional funerals and what the environmental impact is going to be for the planet if we continue to bury people on this current trajectory.